E-stella won the first prize of the contest organized by the Rotary Club.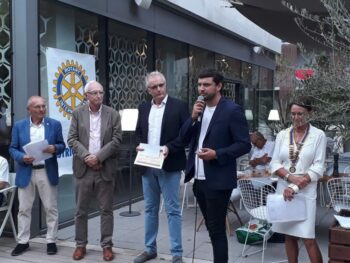 For the sixth times the Rotary Club Montpellier Méditérranée has organized the "start-up initiative prize".
The Rotary Club Montpellier Méditérranée is composed of 25 members with the goal of supporting actions in the four following fields:
– Interior actions
– Professional actions
– Public Interest order actions
– International actions
SELLA SURGICAL was part of the three finalists invited to give a pitch on June 12th in front of the Rotary Club members. Our innovation has caught the interest of the jury members who designated us laureate of the 2019 edition.