STELLA SURGICAL, an affiliate of SMICES has received the first prize during the eHealth Summer University.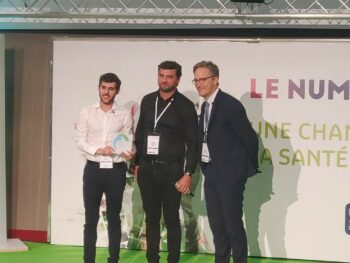 The eHealth Summer University is the international not-to-be-missed rendez-vous for everyone taking part in the digital revolution for the benefit of healthcare: healthcare professionals, solution-providing industrials takeholders, researchers, patient networks…will be held from the 2nd to the 4th of July in Castres, with more than 800 participants, key players and decision-makers from the healthcare/social and technological innovation sectors to discuss the state of the art in the use of digital technologies and applications in the field of health and well-being.
Every year, the eHealth awards put in light innovations in digital health addressed different problematics: hospital management, prevention, patient follow-up, health systems efficiency improvement, development and implementation of new technologies in the field of health and care. More than 80 applicants participated in the 2019 edition among which 12 of them were selected for a first pitch session. Following this first pitch session, 6 applicants were selected for a final 10-minute pitch session.
We were honored